Japanese translation
of first edition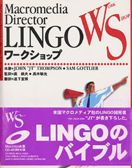 acknowledgements
I would like to thank the many people in my life that have guided me on the path that has led to the creation of this book. My parents Walter and Mabel Thompson, for having the courage and determination to travel from Jamaica to England, and then to the United States to ensure better educational opportunities for their five children. The teachers at Junior High School 80 and Bronx High School of Science that took extra time to feed my early interest in math, science, and the arts. Mr. Leo Downs for creating the after school program that gave me my first computer job.
German translation
of second edition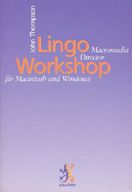 Mr. Lowel Hawkinson my undergraduate computer science professor at MIT for sharing his enthusiasm for Lisp and giving me my for first Lisp programming job. The Media Lab, Visible Language Workshop, and Film Video departments at MIT for show me that artistic expression and engineering could be combined. Marc Cantar for giving me the freedom to incorporate Lingo into Director. Red Burns the founder and chair of the Interactive Telecommunications Program at New York University for the opportunity to teach. The Macromedia management and Director development team for maintaining a flexible and creative work place.
Sam Gottlieb and my brother Jervis Thompson for constructing the example movies and providing first user experience feed back. To Dan Sadoski, Ronnie and Nancy Sampson for their valuable comments. To the technical editors Cathy Clarke and Okera Ras I for a lot of work in a short time. Extra "thank you" to Cathy Clarke and her company, DXM Productions, for their work on the Shockwave chapter.
My dear wife, Shani Asantewaa Strothers-Thompson, and our three children, Asuo, Nile, and Rajni, for putting up with my demanding schedule developing software, teaching, and writing while traveling between Philadelphia, San Francisco, and New York.